October 18, 2020
Thank you, F3!
Many thanks to F3 for volunteering at the Cupboard this weekend. The group repaired and stained the ramp; stained a deck, trellis and bench; extended a brick sidewalk; weeded both gardens; transplanted a banana tree; trimmed vegetation; hauled junk to the landfill and more. We're grateful for the hard work and help.
Holly Springs Police Drive to Benefit Cupboard Clients Continues
The Holly Springs Police have launched Operation Help-A-Neighbor to help Food Cupboard clients. The police are accepting donations of baby diapers, pull ups, adult diapers, wipes, baby soaps, shampoos and adult bathing products to donate to the Cupboard for local individuals in need. Interested in taking part? Drop off is inside the police station doors at 750 Holly Springs Rd., Monday through Friday, 9 a.m.-3 p.m. Many thanks to the Holly Springs police and for everyone participating in Operation Help-A-Neighbor.
Garden Growing Strong
A bountiful harvest continues to be gathered at the Food Cupboard garden, thanks to volunteers.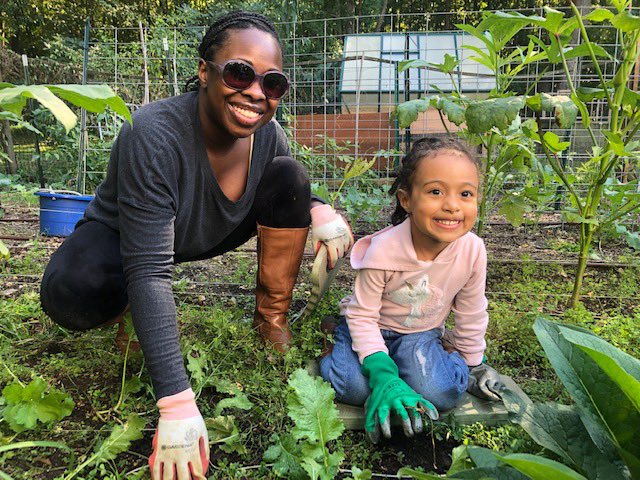 Do you need food assistance? Know someone who does?
Please visit us. These are unprecedented circumstances, and we are here to help. Drive-through food distribution is every Thursday, 2-5 p.m. Deliveries are available to senior citizens and persons with compromised health or without transportation. Click here for more information.
Donating food?
Thank you! The Food Cupboard is able to receive food on Mondays, 9-11 a.m. (this is our preferred time) and Thursdays, noon-5 p.m. Place donations on our delivery dock on the side of our facility and knock to allow for safe distancing. Or, give us a call and we can meet you to pick up food from your neighborhood.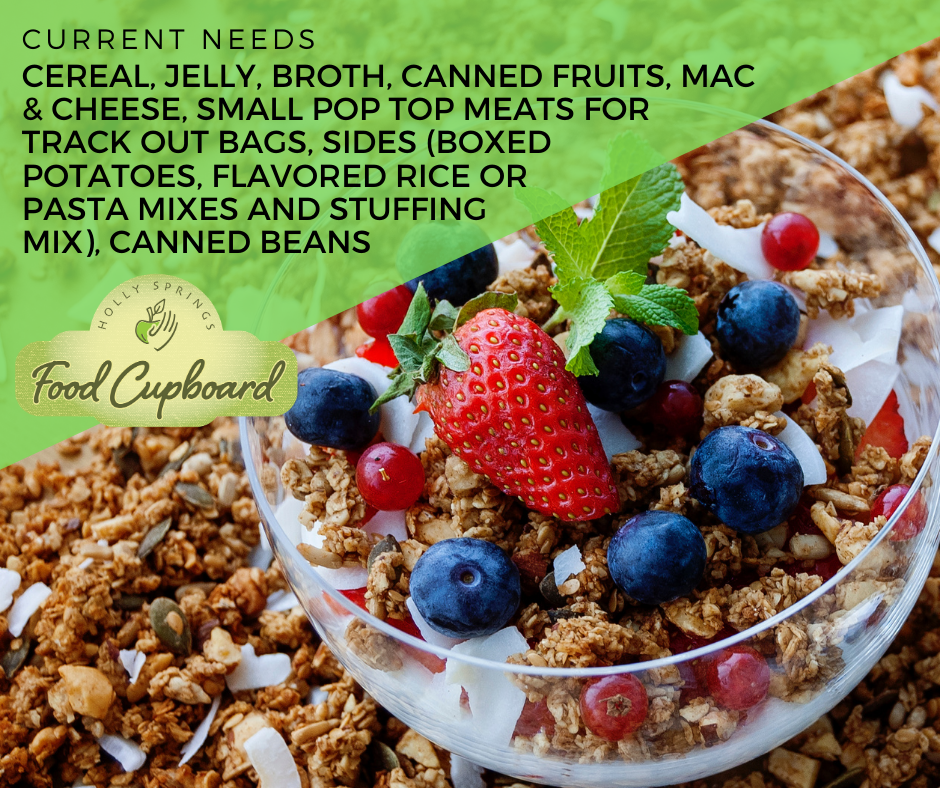 Most Needed Items
Cereal
Jelly
Broth
Canned fruits
Macaroni & cheese
Small pop top meats for track out bags
Sides (boxed potatoes, flavored rice, pasta and stuffing mixes
Canned beans
We're grateful for Reilly Haggard, who collected almost 300 pounds of food donations for Food Cupboard clients from his neighbors in wave 1 of Boy Scout Troop 320's food drive. Since then, the troop's food drive is up to almost 1,000 pounds! Way to go, Scout Troop 320!
More Information
Thank you, again, to our dedicated volunteers and generous community for making everything we do possible.