August 1, 2022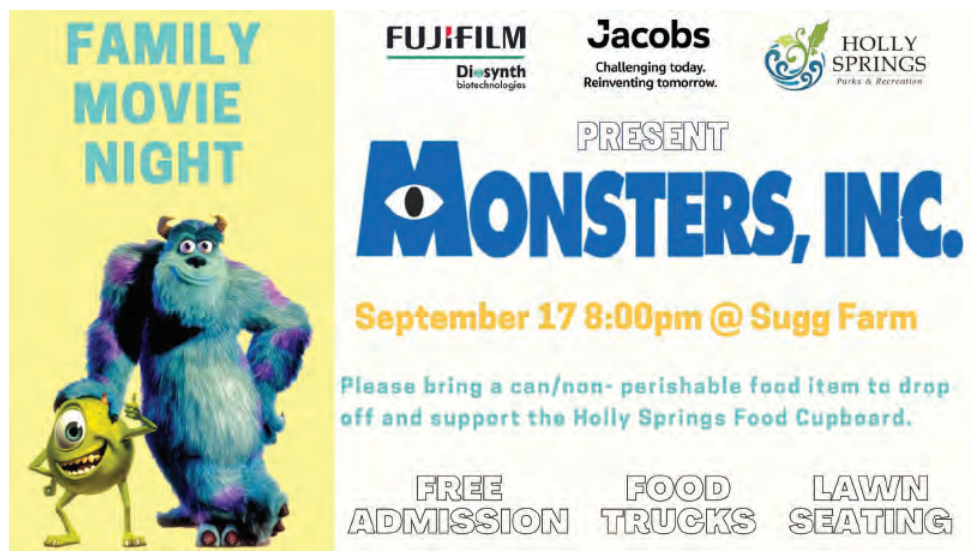 Bring the whole family, a nonperishable food donation for the Food Cupboard, plus your lawn chairs and blankets for a night at the movies under the stars! Admission is free to view the Monsters, Inc. movie Saturday, Sept. 17, 8 p.m. at Sugg Farm.
Many thanks to FUJIFILM Diosynth Biotechnologies; Jacobs, the engineering and construction management company building the Fujifilm plant; and Town of Holly Springs Parks & Recreation for partnering to host these movies that benefit the Cupboard!
Need for Food Donations Remains High
The Holly Springs Food Cupboard is incredibly grateful to everyone who has recently donated to help locals in need of food assistance. From businesses and churches to families and neighborhoods – so many have organized much-needed food drives.
The need for non-perishable food donations remains high. While last year, the Cupboard averaged serving about 52 households, during July, the Cupboard served record numbers – one week as high as 93 households. As quickly as food donations are coming in, the much-needed supplies continue going out to those who are in need of food assistance. Thank you for helping us serve our community!
If you are thinking about hosting a food drive, now would be a wonderful time! Here's how to help:
Please contact the Cupboard's Food Drive Director Lesa O'Neal at

[email protected]

. Or, express your interest via our online form.
Let us know your group's name and what month you'd like to adopt for hosting your food drive. We'll be in touch to answer any questions you have and to arrange a time for you to drop off donations.
Visit our website to learn more tips about how to organize a food drive, pack donations for expedited sorting, and more.
Thank you for considering helping by holding a food drive. Hunger doesn't take a vacation.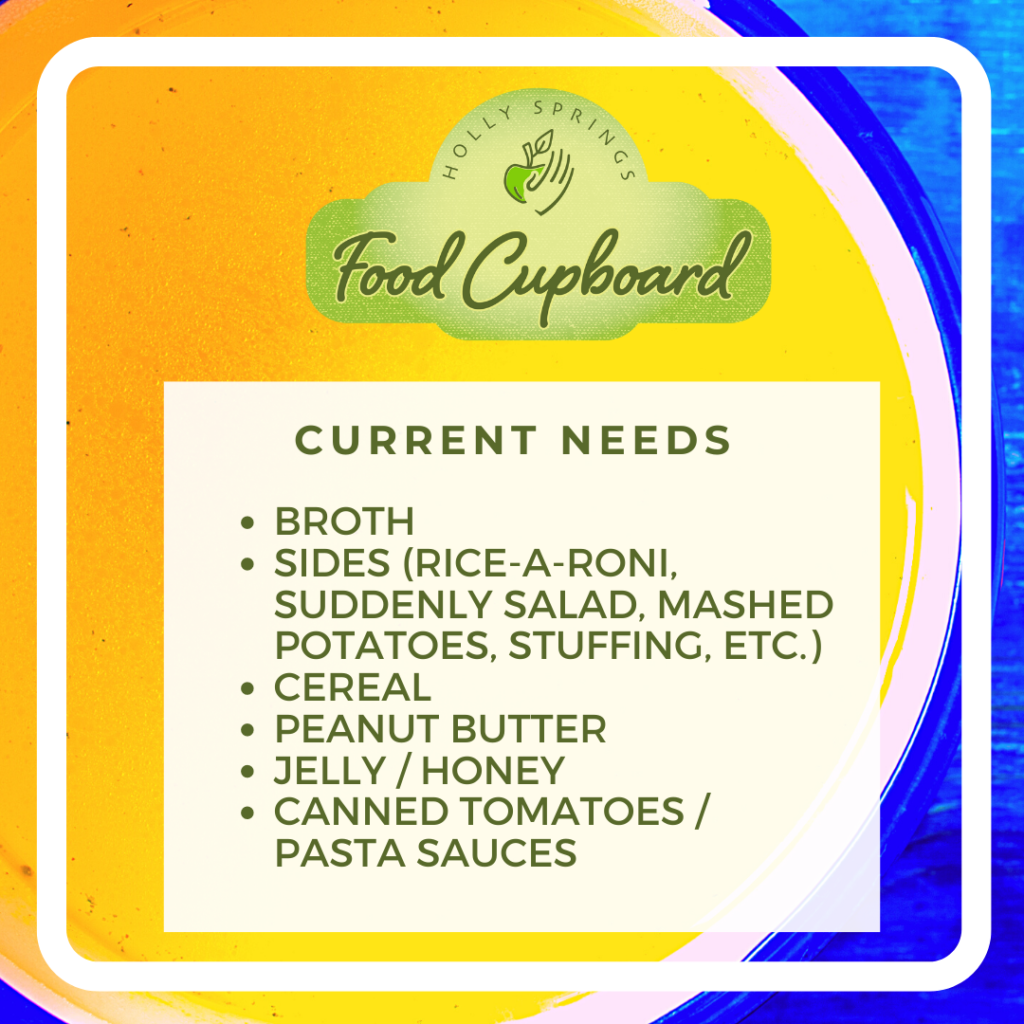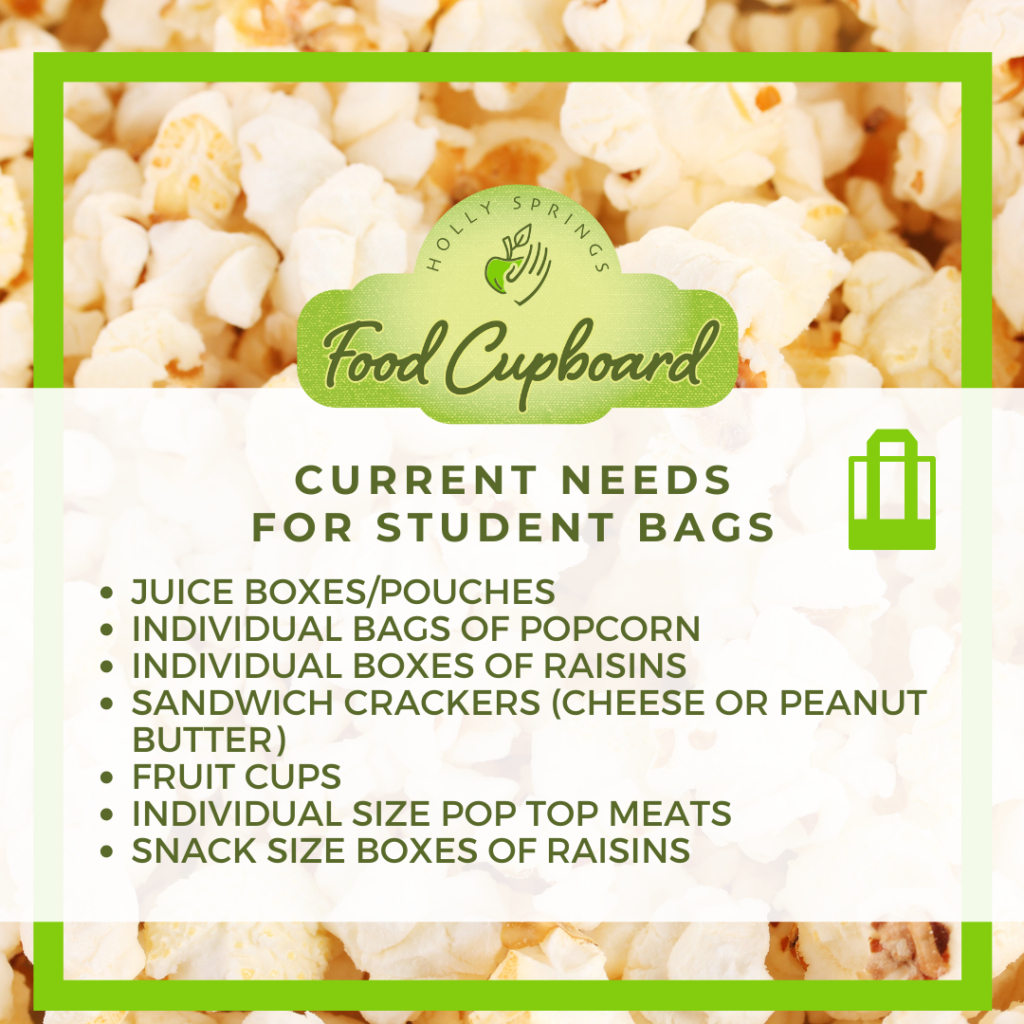 Wondering what to do with all that zucchini?
As gardeners, we sometimes tend to over-plant because, after all, you might lose a few plants to weather or animals. But now the vegetable garden is in full production… and ALL your plants survived! And there is only so much produce one family can eat, freeze, can, and give away to neighbors.
Don't throw extra produce in the compost… bring it to the Cupboard! Our clients would love fruit and vegetables fresh from your garden! Drop by the Cupboard with your surplus harvest on Mondays between 9 and 11 a.m. (this is the preferred time), or Thursdays from noon to 5 p.m.
-Lisa Biordi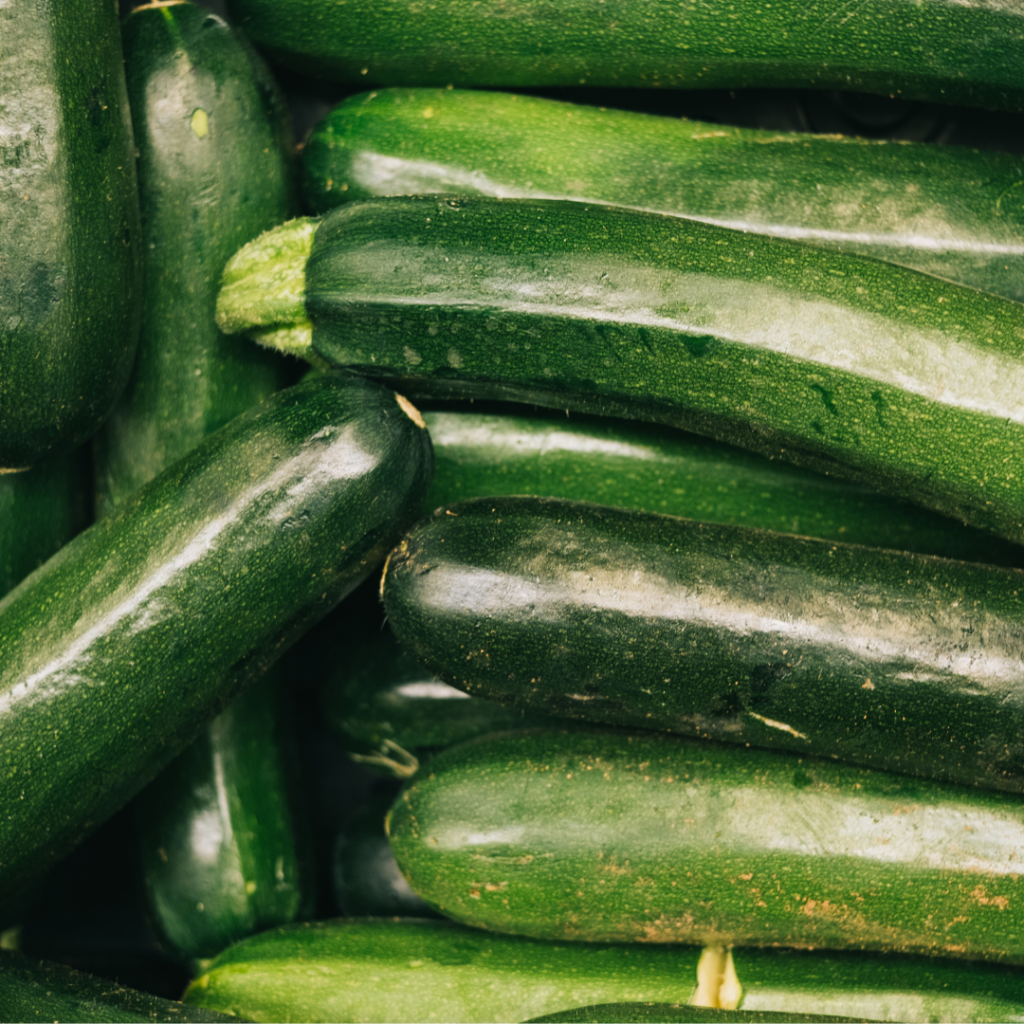 Around the Cupboard in July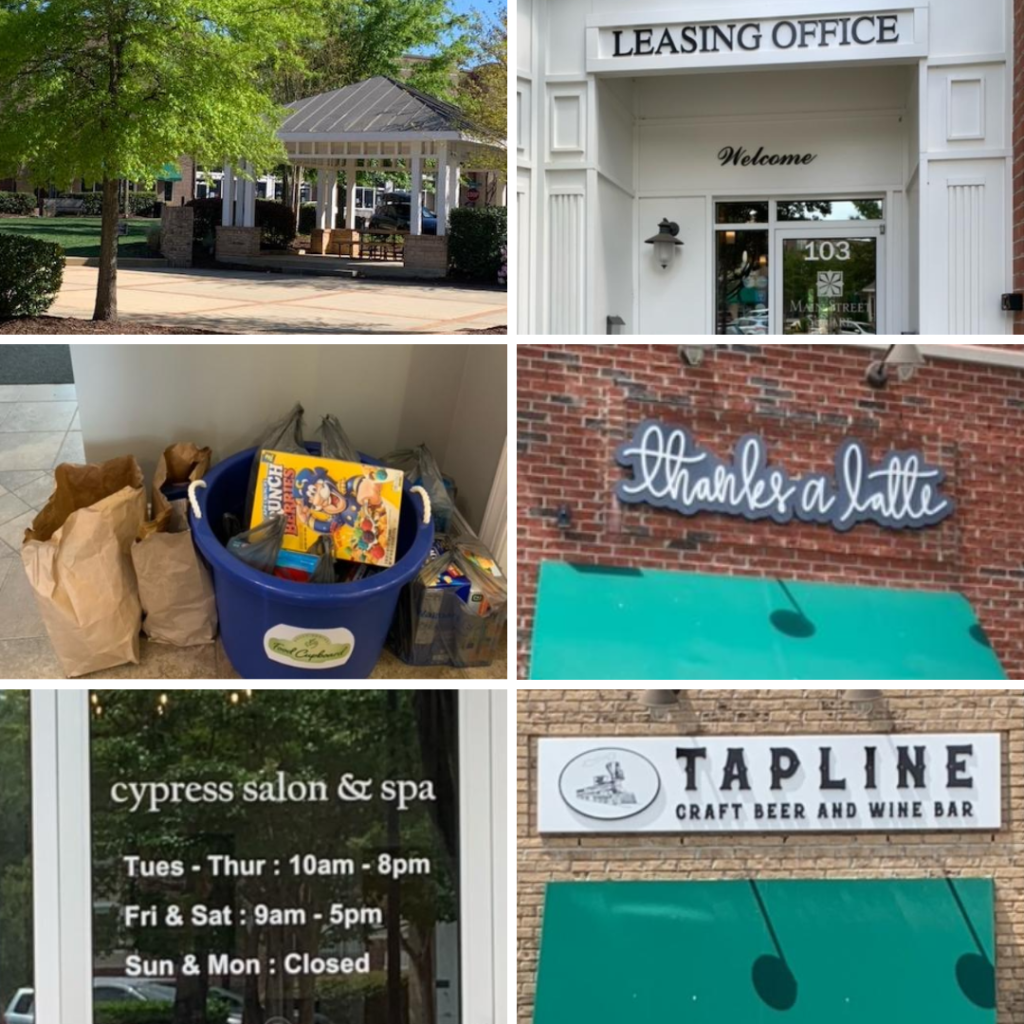 Many thanks to Main Street Square Apartments for hosting a food drive in July! Multiple shops on the Square displayed flyers and donation bins. Thank you to all the families and businesses that donated!
Food donations were collected at a Holly Springs Salamanders game last month! Thanks to Jacobs and Fujifilm for presenting this event and to our generous community! Go 'Manders!
Thank you so much to the Holly Springs Farmers Market! Every Saturday, the market accepts food donations for the Cupboard. Through a grant, fresh produce also is purchased and donated to the Cupboard. The Farmers Market is open Saturdays, 8 a.m.-noon, outside the Holly Springs Cultural Center.
These two brothers raised money from their popsicle stand for the Holly Springs Food Cupboard!
Seqirus, a flu-vaccine company located in the Holly Springs Business Park, organized a food drive that brought in hundreds of pounds of food donations!
It was Christmas in July at Sunrise United Methodist Church as food donations from the congregation poured in to the Cupboard.
Many thanks to Sam Mathis, whose service on the Cupboard Board of Directors from 2014-2022 was recognized at a recent board meeting. Sam spearheaded fundraising and scout initiatives and made a huge difference at the Cupboard and in our community.
Volunteers sort donations from food drives by Pierce Realty and Sunrise United Methodist. Thank you so much to all who contributed!
Garden Update
Interested in volunteering in the Holly Springs Food Cupboard garden? Consider dropping by Saturdays between 9-11 a.m. and stay as long as you like. All ages are welcome, and we try to find fun tasks for younger children. Bring gloves and a drink; no need to bring any tools. Interested? Feel free to contact Food Cupboard Garden Director Jerry DeWitt at [email protected] to be added to the volunteer list.
July Garden Activity
Hot weather didn't stop garden volunteers from reaping a harvest of blueberries, digging and cleaning potatoes for distribution, and planting carrot seeds for a fall harvest.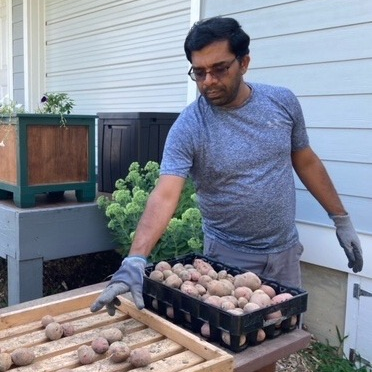 Thanks to the many volunteers who help maintain our garden and work to grow and harvest healthy produce for our clients.
Do you need food assistance? Know someone who does?
Please visit us. The Holly Springs Food Cupboard is here to help. Food distribution is every Thursday, 2-5 p.m. Deliveries are available to senior citizens and persons with compromised health or without transportation. Click here for more information.
Click here for more info from our August newsletter: https://conta.cc/3BLSQJt