Our mission…
…is to provide supplemental food and referral assistance to those in need in the Holly Springs Community.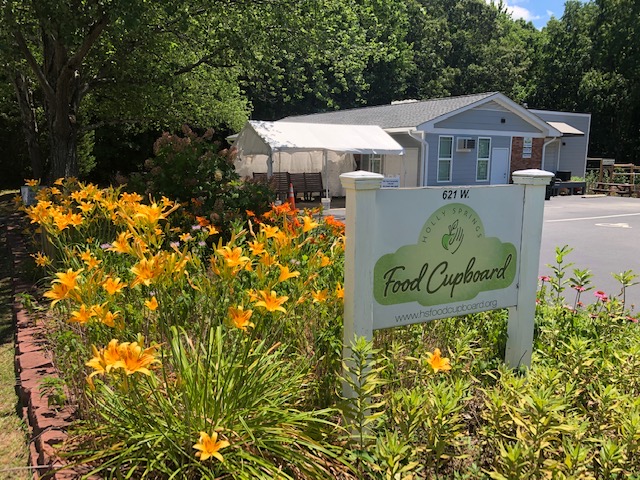 Every week
Food Distribution
Mondays, 1-4 p.m. – Walk-in distribution (by appointment)
Thursdays, 2-5 p.m. – Drive-thru distribution
Please bring a picture ID and one other printed confirmation of your address (for example, a utility bill).
Donate Food to the Cupboard
Mondays, 9-11 a.m. & Thursdays, 12-5 p.m.
The Holly Springs Food Cupboard accepts food donations every week. If you have food that you want to deliver at other times, you can take it to one of our community drop-off sites. Click here for a list of locations where you can leave food donations. Please do not leave food outside the cupboard.
Food Garden Summer Workdays
Thursdays & Saturdays during the summer, 9 a.m.
Lend a hand, and we can teach you a new gardening skill.
---
2022 at a Glance
752 families served (38% increase over 2021)
70 food distributions (including Thanksgiving)
367 Thanksgiving meals distributed (32% increase over 2021)
100% volunteer staff
15,469 volunteer hours in 2022 (35% increase over 2021)
Bags and Boxes Out the Door:
3,626 households receiving food at distributions (31% increase over 2021)

529 of these were delivered by volunteers (15% of households)
3,446 student bags with kid-friendly food and snacks distributed (46% increase over 2021)
Food Received
152,786 pounds of food received from food drives, individuals and organizations (5% increase over 2021).
• 11,994 pounds of this was received at drop off sites (33% increase over 2021).
87,471 pounds of food donated through food recovery programs (15% decrease from 2021).
15,574 pounds of food received at no cost from the Food Bank of CENC.

Total Food Donated/Recovered at No Cost: 255,831 pounds.

2,391 pounds of organically grown produce harvested from our garden (15% decrease from 2021).

Milk, eggs, meats, and additional produce purchased with donated funds.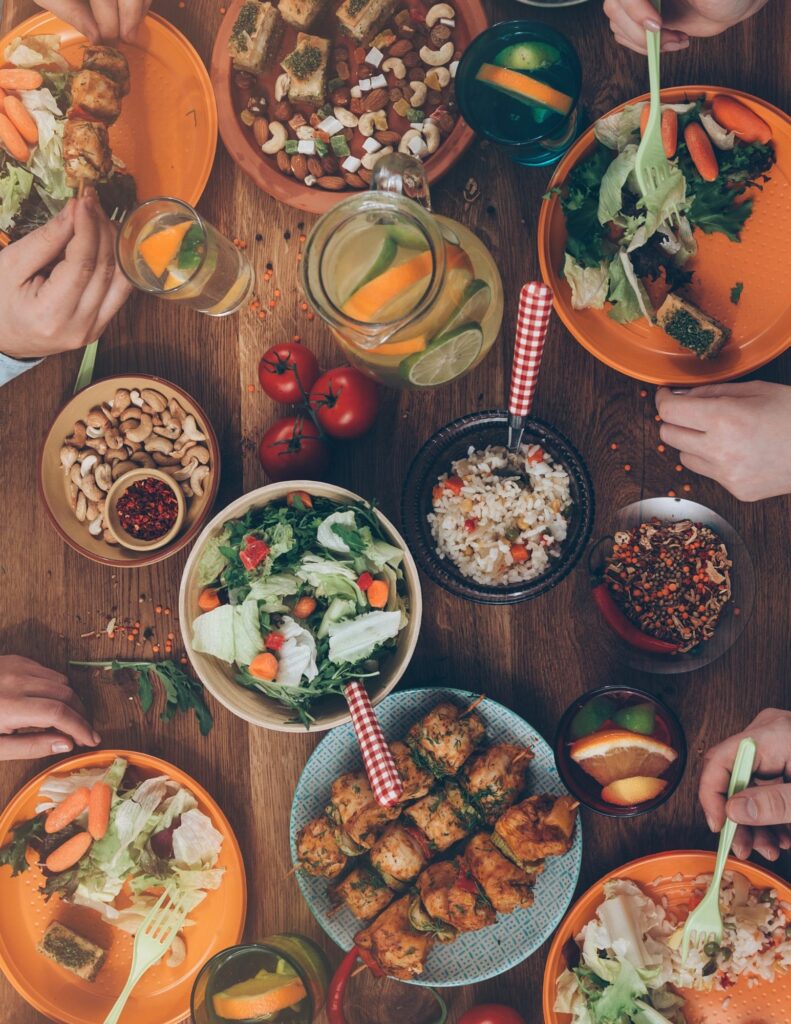 Thank you
A young unemployed father caring for two babies on his own says, "Thank You."
An intergenerational family of 10 living together because it's their only option to make ends meet says, "Thank You."
A woman so grateful that a volunteer delivered her food because she is on oxygen and can't get to the Cupboard says, "Thank You."
An amazed mom who embraces a birthday cake for her daughter's special day says, "Thank You."
An excited child taking home her very own used book to read says, "Thank You."
A tearful mother of 4 who lives in a nice neighborhood and has never had to ask for help before – until her husband left taking all their money – says, "Thank You."
A grandmother raising her grandchildren and needs extra food and diapers says, "Thank You."
A woman selecting fresh produce exclaiming, "Coming here is like Christmas!" says, "Thank You."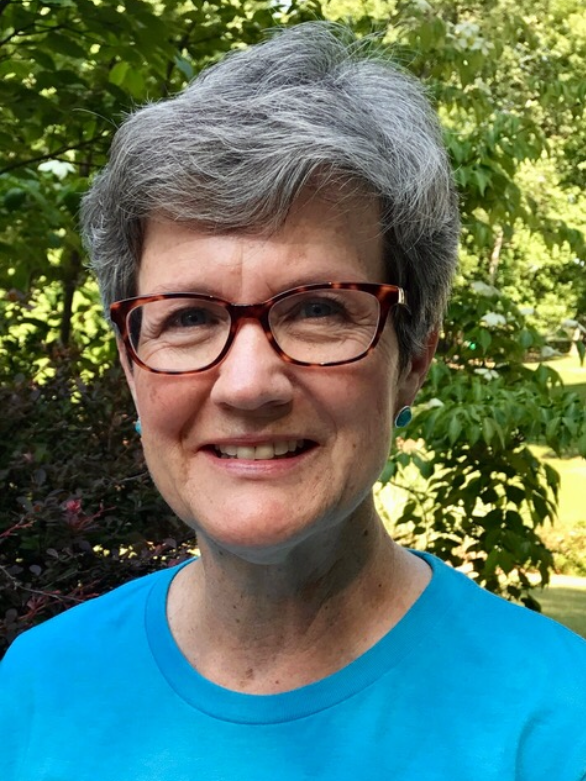 Help us help others.
"I invite you to join us – sorting food, filling bags, carrying bags, working in the garden, organizing food drives, transporting food, raising funds to pay the bills … There are so many ways to help. I can't promise that it will be easy – but I do promise you'll be blessed."

Pat Haggard
Executive Director, Holly Springs Food Cupboard